One of the world's largest supplement companies have just launched a new innovative Pre-workout (energy-boosting) drink made from natural plant-based ingredients.
Pre-workout drinks provide sustained energy and more focus during workouts, but usually they're notorious for including a multitude of synthetic stimulants that many believe to be unhealthy.
Myprotein vegan preworkout aims to be different by using a combination of plant-based extracts that have been used for centuries in Chinese herbology, by Inca warriors and Amazon tribes.
It is comprised of a cocktail of natural plant extracts and free-from artificial performance boosters, artificial sweeteners, colours or flavours.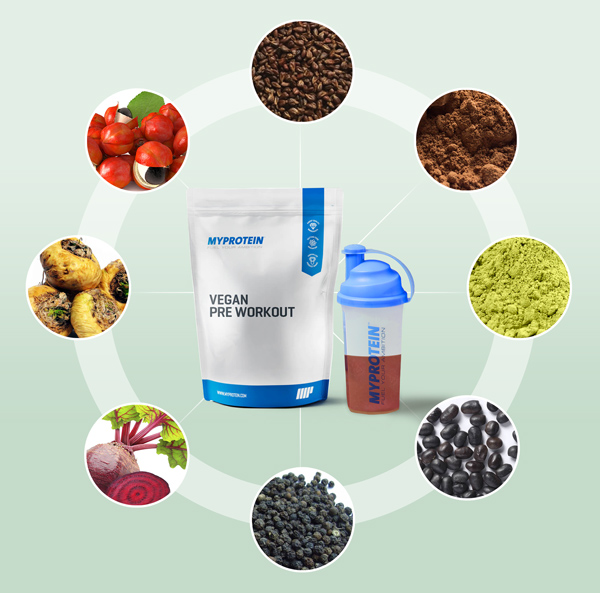 The product contains 8 workout boosting ingredients:
Grapeseed Extract: Rich in flavonoids and antioxidants, it's the natural plant protector - offering a number of other great health benefits, too.
Guarana: Nature's caffeine - used throughout history across the Amazon, it's ready to spark alertness and improve focus during any kind of activity.
Maca: Traditionally used by Inca warriors, this superfood root is packed with vitamin C to help battle through tiredness and fatigue, as well as giving your immune system a boost.
Beetroot: Packed with antioxidants, and also naturally rich in nitrates - helping to improve blood flow during sports performance.
Black Pepper Extract: It's rich in piperine - a natural alkaloid that has been studied for its role in improving absorption of nutritional compounds
Cocoa Powder: Used to craft your favourite dark chocolate, it's loaded with flavonoids - researched for their effect on blood flow and antioxidant properties.
Green Tea Extract: Used as a natural remedy in India and China for centuries, it's a superfood with positive effects on health, body composition and sports performance
Pagoda Tree Seed Extract: Traditionally used in Chinese herbology, it's a natural source of quercetin - a plant pigment that helps to maximise oxygen uptake during exercise.
We persuaded Myprotein to give our readers a 40% discount across their entire vegan range until Sunday (17th December), using the code MPVBODYBUILD. (They also have vegan protein cookies, vegan protein bars and vegan protein powder!). The Pre-workout is available worldwide right now - apart from the US, where it's expected to launch in 2018.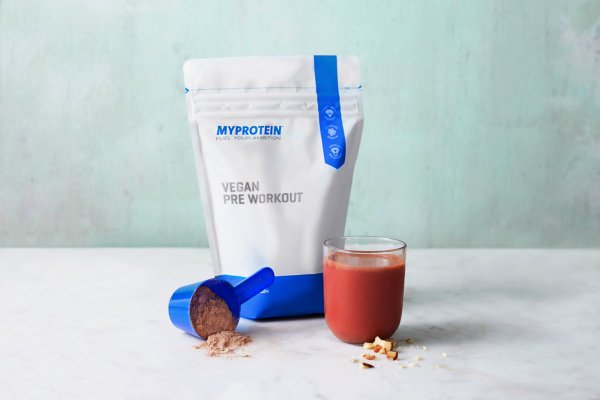 Vegan products are more popular than ever and plant-powered athletes such as Patrik Baboumian (one of the world's strongest men), Barny Du Plessis (Mr Universe) and Kendrick Farris (Team USA's only male weightlifter in 2016 Olympics) are helping to shatter the common stereotypes around the vegan lifestyle.
As plant based foods gain popularity many large companies are noticing the trend and investing money into more plant based products, which makes it even easier for more people to go vegan.
Industry reports show a growing move towards plant-based protein powders.
Disclaimer: RiseOfTheVegan.com received sponsorship for announcing this new product that we believe our readers will be interested in. Sponsorships like this one enable us to continue our mission in spreading vegan awareness and reaching more people. If you'd like to discuss sponsorships please email [email protected].