Back in November 2015, Linda McCartney, a popular vegetarian brand based in the UK, and available in Ireland, Australia and New Zealand, took an exciting step forward by reformulating their veggie quarter pounder burger, removing the egg and making it suitable for vegans.
It was a sign of the direction the company was heading in as they have now just launched four new vegan products! This brings up their total of vegan foods to 13 separate products and means the majority of their products are now suitable for vegans! (But not all - be sure to still check the ingredients).
The new vegan friendly products have recently launched in the UK supermarket Morrisons stores as well as other selected supermarkets.
VEGETARIAN PULLED CHICKEN
Seasoned vegetarian pulled chicken made with rehydrated textured soya and wheat protein. And for the bodybuilders and athletes out there, a whole pack of this has close to 75g of protein (with 588 calories).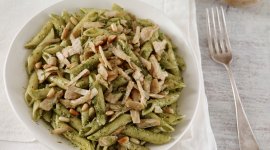 VEGETARIAN BEEF BURRITO MIX
Vegetarian beef-style burrito mix made with cooked rice, vegemince, peppers, sweetcorn, beans and a rich, smoky, tomato and chilli sauce.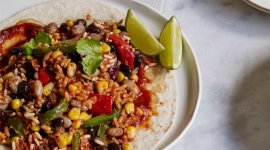 VEGETARIAN CHORIZO & RED PEPPER SAUSAGES
Vegetarian chorizo sausage made with rehydrated textured soya protein, red pepper, tomato puree and smoked paprika.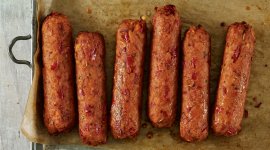 VEGETARIAN SHREDDED HOISIN DUCK
Seasoned, shredded vegetarian hoisin duck made with rehydrated textured soya and wheat protein. A pack of this is a whopping 74g of protein!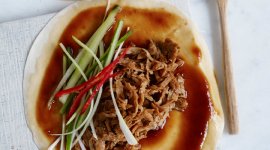 These new products should make it easier than ever for people to transition to a vegan diet. Have you tried them yet? Let us know what you think!
Hopefully Linda McCartney will launch their products worldwide before long - we're particularly surprised they haven't entered the North American markets yet.