In a clear sign of the changing times, a vegan protein company has been selected to be Tough Mudder's official protein shake partner.
Tough Mudder is an extreme endurance event series in which participants attempt 10–12 mile-long (16–19 km) military-style obstacle courses and tests mental as well as physical strength.
Vega will arm participants with delicious plant-based products and educational content to help them take on the obstacles at Tough Mudder events.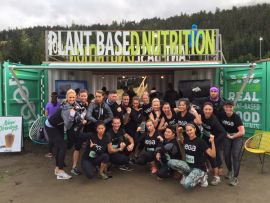 Vega's entire range is all suitable for vegans and is the leading vegan protein shake brand.
Kim McDevitt, MPH RD, National Educator at Vega said: "Running Tough Mudder or Tough Mudder Half requires a spectacular amount of grit, determination, teamwork and dialed in nutrition. Preparation for an event of this caliber starts months before event day, and Vega is incredibly excited to have the opportunity to help fuel and educate participants from training day all the way through the Tough Mudder finish line."
The first Tough Mudder challenge was held in the United States in 2010. To date, more than 2.5 million people worldwide have participated in Tough Mudder events, making it one of the world's fastest-growing athletic activities, that draws between 10,000 and 15,000 participants per event.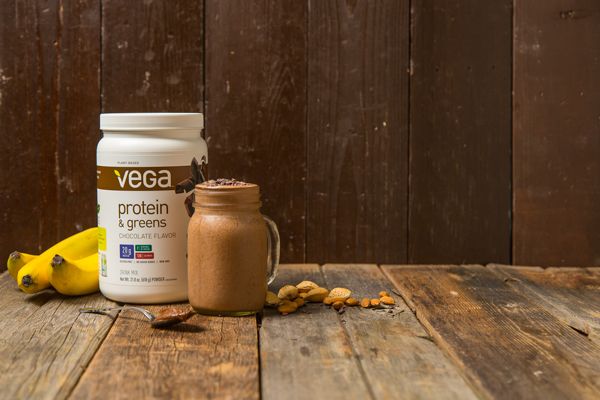 Vega announced their 2017 partnership with Tough Mudder at the iconic Muscle Beach in Venice, California, January 12th during Tough Mudder's first-ever training event and obstacle pop-up and Vega will be onsite at Tough Mudder events throughout 2017 as the official protein shake partner initially for five Tough Mudder and Tough Mudder Half events in the United States between March and October 2017.
Sports nutrition companies like Vega and plant-powered athletes such as Patrik Baboumian (one of the world's strongest men), Barny Du Plessis (Mr Universe) and Kendrick Farris (Team USA's only male weightlifter in 2016 Olympics) are helping to shatter the common stereotypes around the vegan lifestyle.
Earlier this month, Muscle Milk launched their own Vegan brand, aptly named 'Evolve', and plant-protein was shown to be a better option over animal protein for muscle gain. People are continuing to ditch whey shakes vegan protein powders continue to increase in popularity.