CytoSport, the company behind Muscle Milk, has spent nearly two decades helping athletes bulk up with dairy-based proteins, but the company's next evolution will be rooted in plants, with a product range aptly named 'Evolve'.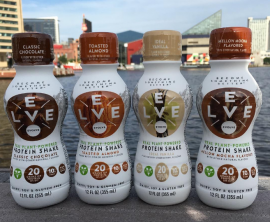 "People are looking for different types of proteins, and plant-based is something that's seeing fast growth," CytoSport CEO Greg Longstreet told Fortune. "We think that five to 10 years from now, this is the future."
Each 12 fluid ounce bottle provides 20 grams of protein, 10 grams of fiber, 480 milligrams of potassium, 20 vitamins and minerals, and has only three grams of fat and 160 calories. Pretty impressive!
Evolve is appealing to a growing sector of plant-based consumers: those who want a healthier, cruelty-free protein source with less environmental impact. With consumer concerns of antibiotic use, hormones, and the negative health repercussions of meat protein, plant-based protein is rapidly gaining in popularity.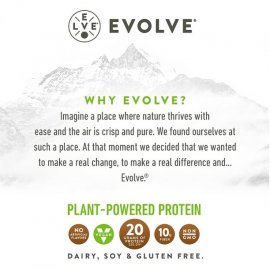 Muscle Milk's Evolve vegan protein shake line is available nationwide in the USA in four flavors: Ideal Vanilla, Toasted Almond, Mellow Mocha, and Classic Chocolate — and the brand's vegan nutrition bars will launch this spring.
Greg's predictions for an increased demand for plant-based proteins echo the sentiments expressed by Google CEO Eric Schmidt last year and we've recently seen a large increase in plant-based protein powders eating into the whey-dominated market.